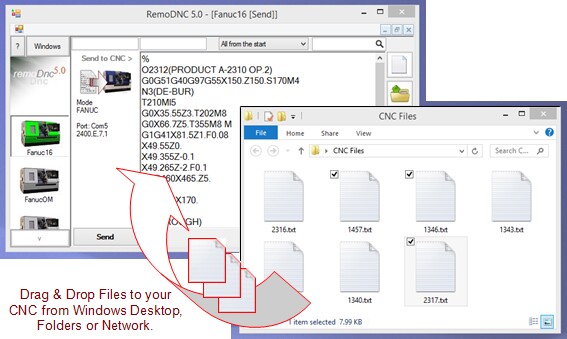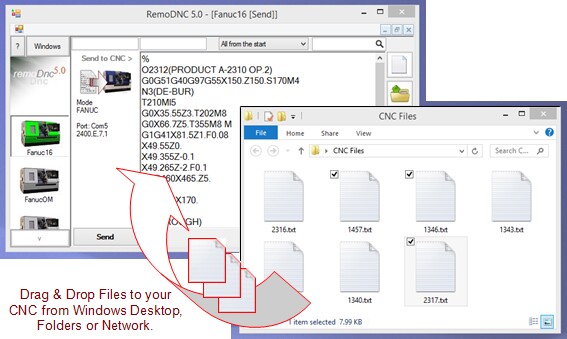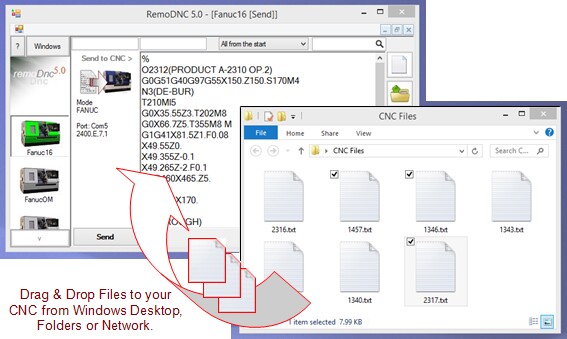 Fully compatible with older versions of Windows such as XP. But 'Remo' is a brand new DNC program designed for the latest 64bit Windows machines running Windows 7, 8 and 8.1 (Pro)

Quick and simple file transfer to and from CNC memory - but also capable of drip-feeding larger programs with Pause, Restart, Start from any line or even single step through areas of your CNC program.

Yes. Remo works with other CNC. Not just Fanuc
Remo' allows you to create and save dozens of separate CNC profiles and switch instantly from one to another - you even run more than one allowing you to drip feed more than one CNC at the same time.

With Remote CNC Server enabled many types of CNC machines can request, send and receive files without the operator leaving the CNC console. No more running and shouting across the shop.